OMAHA — March 22, 2016 — American Midwest Ballet brings the Black Swan pas de deux from the legendary ballet, Swan Lake, to life in Momentum: Go West! at Joslyn Art Museum on April 1 and Arts Center at IWCC on April 3.

Taking on the role of  Odile the Black Swan — arguably one of ballet's favorite bad girls  —   is company dancer Erin Alarcón, with Matthew Carter as the smitten and tormented Prince Siegfried.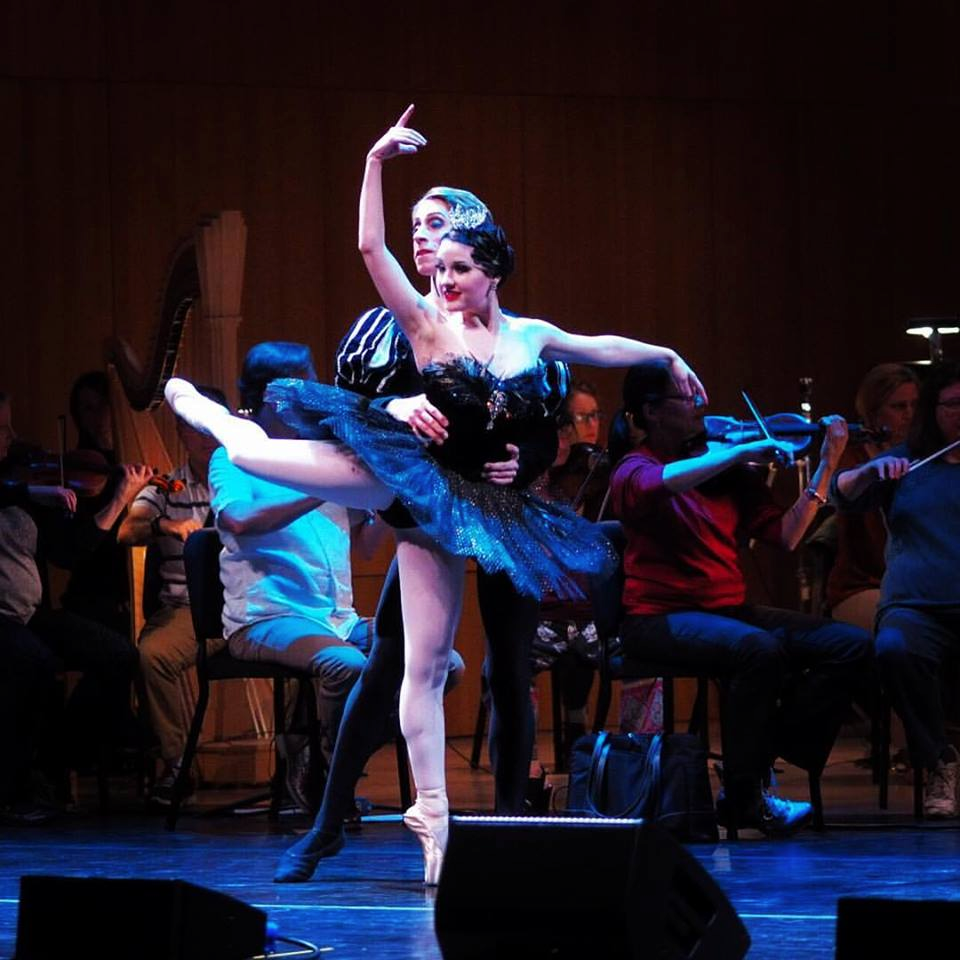 Carter, who also serves as the company's ballet master, staged the pas de deux along with partner Alarcón, with additional coaching from longtime company instructors, Judy Leppek and Michele Starbuck.
"It is interesting to showcase the Black Swan pas de deux separately from the full length ballet Swan Lake," said Leppek. "The excerpt allows Erin to be spicy and sly but also regal, whereas in direct contrast with the White Swan, her character would be much more sinister."
Odile is a departure from most characters Alarcón has portrayed.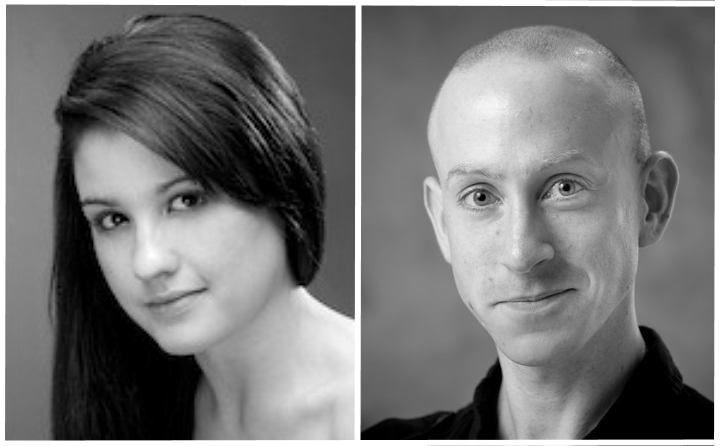 "Odile is evil, coy, aloof, and cunning," says Alarcón, who compares getting into character with the feeling of putting on a favorite outfit. "That inner confidence immediately changes the way you move on the outside."
Having portrayed Siegfried in past guest engagements, Carter considers the prince "a bit of a dolt" in the context of this pas de deux.
"Odile continually snubs and toys with Siegfried, yet he continues to shower her with affection," says Carter.  "I try to relate Siegfried's scenario to something most of us can identify with: when we are in love, sometimes our judgment is clouded and we behave in ways that we may not otherwise."
In coaching the work, Leppek enjoyed bringing out the unique qualities of each dancer.
"Matthew has the ability to make everything look effortless, especially his jumps," says Leppek. "His role is quite difficult. Siegfried's variation and coda include huge jumps and turns. Matthew already excels at these things, so I focused on getting him to push himself beyond his comfort zone."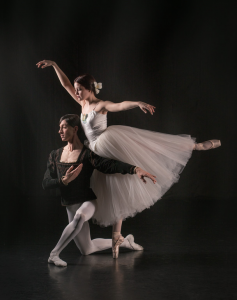 "Erin moves quickly with ease, has wonderful footwork and a very flexible back," says Leppek who concentrated on blending Alarcón's technical and artistic strengths.  "Black Swan pas de deux really captures Erin's versatility."
Having talented dancers with "amazing work ethic" made the rehearsal process easier, according to Leppek.
In addition to working well with their coaches, the dancers appreciated the opportunity to work with each other again.
"I enjoy dancing with Erin because of the trust that we have established," says Carter.  "As frequent dance partners over the years, we've come to know what to expect from each other. There is a comfortable synergy in the way we both move and approach our roles."
Alarcón agrees about the level of trust and consistency between the two. "What's wonderful about dancing with Matthew is that I completely trust him and don't hold back, which leads to consistency in our dancing," she says.  "We've performed so many different roles together. I'm looking forward to this new one!"
Black Swan pas de deux is among the featured works in Momentum: Go West!