AUDITION ANNOUNCEMENT:


THE NUTCRACKER AND AMB JUNIOR COMPANY AUDITIONS
SEPTEMBER 11, 2021*

*Schedule subject to change

Registration is open now to audition for the world's favorite holiday ballet and the metro area's most prestigious performance program for aspiring professionals.

Auditions will be conducted by Erika Overturff, artistic director; Matthew Lovegood, ballet master; and Susan Chowning, AMB School director; along with members of the artistic team.

Roles available for fully vaccinated dancers and singers ages 12+. Masks required at the audition.
Things to know:
Please check the audition schedule below and plan to arrive at the correct time (neither early nor late) for your audition group.
Everyone attending the audition will need to complete an online health check-in form the morning of September 11. You'll need to submit your form by noon.
Before pre-registering, please read the documentation for the audition(s) you plan to attend:
Special note: While roles for unvaccinated dancers are not available this year due to the current circumstances of the pandemic, we appreciate your interest and look forward to future opportunities to work with you. For our young prospective cast members unable to participate this year, we'd love to continue to share the inspiration of dance with you and are pleased to offer you a complimentary ticket to The Nutcracker. We will email you details and redemption instructions once single tickets are on sale. 
Please sign up here to stay informed of future audition opportunities and to receive redemption instructions for your complimentary ticket.
Audition Schedule
Saturday, September 11:
AMB Junior Company Auditions and Nutcracker Vocal & Dance Auditions
Singers Ages 12+
1:15 pm: Arrive; sign-in
1:30 – 2:30 pm: Measurements; audition
Ages 12+ Auditioning for AMB Junior Company
2:00 pm: Arrive
2:00 – 2:30 pm: Sign-in; measurements
2:30 – 5:30 pm: Audition
Ages 12+ AMB School students
2:30 pm: Arrive
2:30 – 3:00 pm: Sign-in; measurements
3:00 – 5:30 pm: Audition
Ages 12+ Community students
3:00 pm: Arrive
3:00 – 3:30 pm: Sign-in; measurements
3:30 – 5:30 pm: Audition
---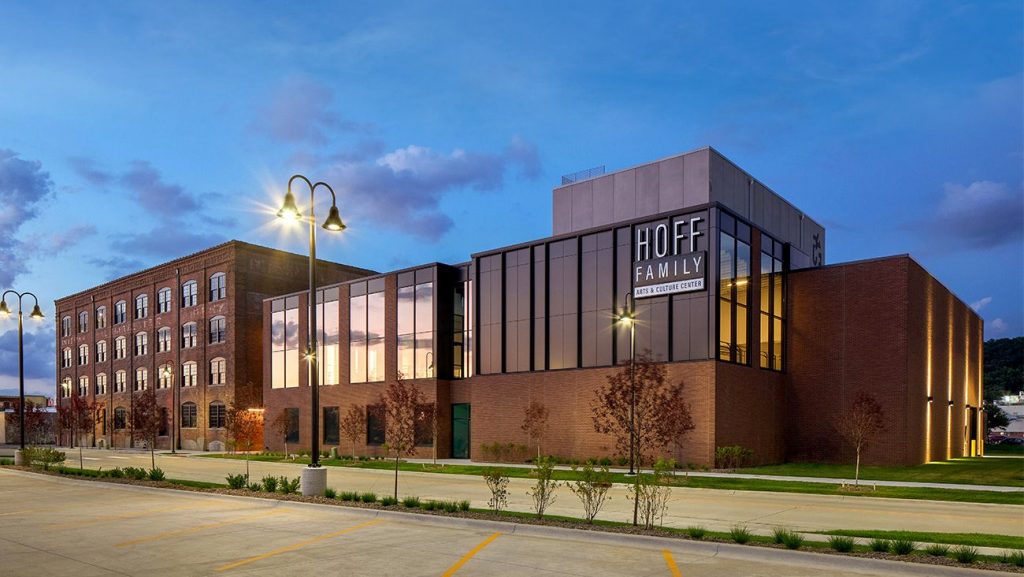 Auditions will be held at the Hoff Family Arts and Culture Center:
1001 S 6th St, Council Bluffs, IA 51501.
The Nutcracker performances will be:
Nov. 20 & 21: Hoff Family Arts & Culture Center, Council Bluffs
Dec. 4 & 5: Orpheum Theater, Omaha
---
See you at the auditions!
AMB follows CDC guidance re COVID-19. For the safety of our guests, masks are required at AMB events. Any public location where people are present provides an inherent risk of exposure to COVID-19, and we cannot guarantee that you will not be exposed during your visit. By attending, you assume all risks related to exposure to COVID-19.