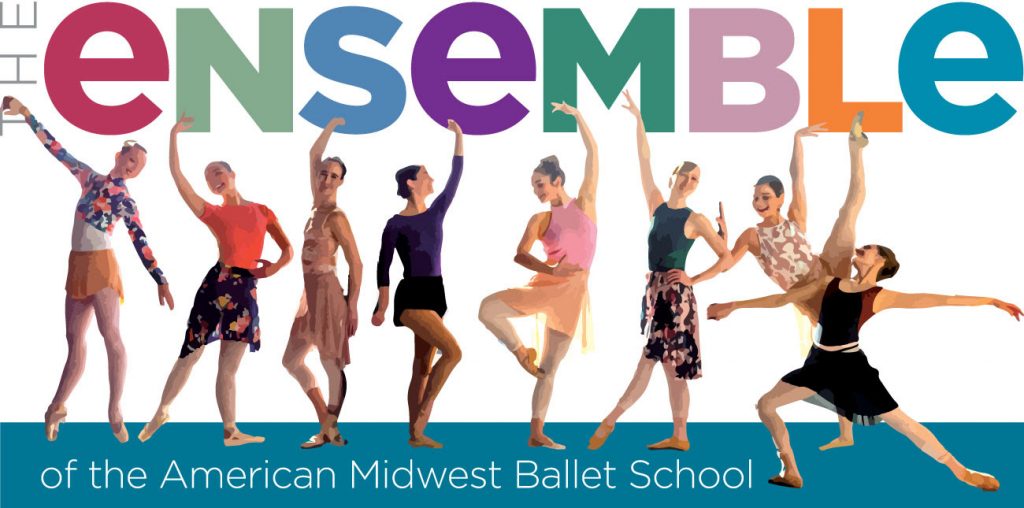 The American Midwest Ballet School is proud to announce the new ENSEMBLE performing group!
AMB School is looking for talented dancers who want to expand their performance opportunities. The Ensemble is a student performance group presenting dances in a range of styles. Students perform locally at locations around the community, participate in an out-of-town trip to take classes and perform at a Youth America Grand Prix event, and present the Ensemble Showcase each spring.
Things to know:
The Ensemble season runs August – May and is divided into two age groups: Teen Ensemble (Ages 12+) and Youth Ensemble (Ages 9 – 11).
Ensemble groups rehearse on Saturdays from 9:00 to 10:30 am.
Annual tuition may be paid in 10 monthly installments of $56 (August – May).
Participation fee of $200 is due August 1.
Participants are responsible for all costume fees and instructor travel expenses.
Auditions:
Ensemble auditions for the 2020-21 season will be held July 18, 2020, and will be conducted virtually via Zoom.

1:00 – 2:00 pm: Youth Ensemble (ages 9-11)
2:30 – 3:30 pm: Teen Ensemble (12+)
Female auditioners should wear black leotard and pink tights for the audition. Male auditioners should wear white T-shirt and black shorts or tights. Long hair should be pulled back and secured away from the face. Auditioners will be given ballet, jazz, and contemporary combinations by AMB School Ensemble instructors.
For more information, contact us at school@amballet.org
We hope to see you dancing in this exciting new performing group!