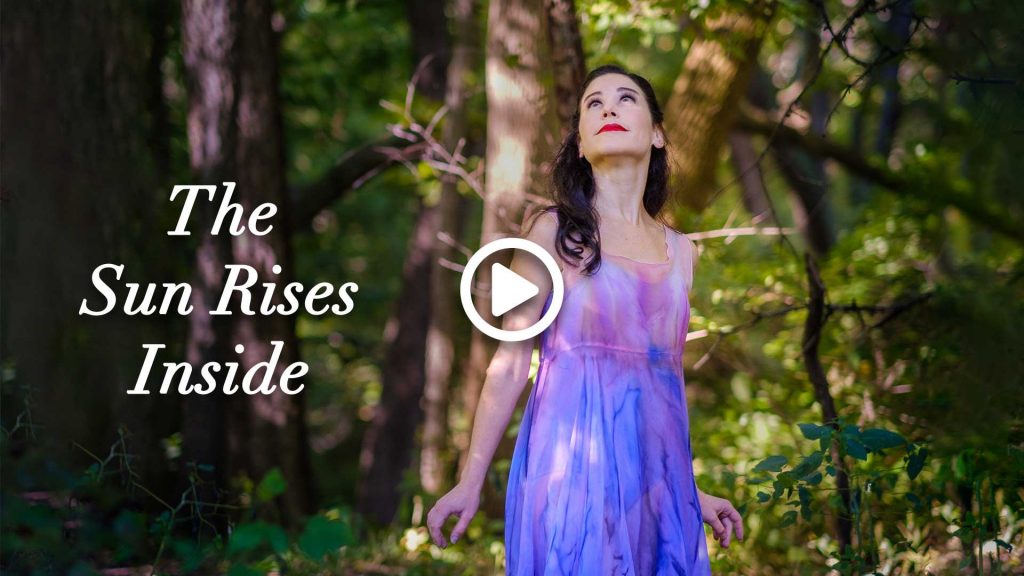 Premiering this Friday:
Kelanie Murphy's The Sun Rises Inside
The sun is warm, the air is mild, and a gentle breeze rustles the leaves. It's a beautiful day for a walk in the woods… a feeling choreographer Kelanie Murphy sets out to capture in her Going Solo work, The Sun Rises Inside.
Early in the days of the COVID-19 pandemic, Kelanie would take long walks to lift her spirits. "I would just walk around and listen to music and feel the fresh air and the sunlight," she says, "That's when I would feel a lot of hopefulness for the future – and I wanted to express that hopefulness in my piece."
Kelanie also wanted to take advantage of one of the unique opportunities of Going Solo – the ability to create a dance work that would not be possible in a theater. She worked closely with filmmaker Lance Glenn to plan a dance specifically for the outdoors, in which the four dancers' individual performances would be unified through the medium of film.
---
"I really wanted to use this opportunity to create something where the dancers and myself could just really feel that joy, the joy of moving, the joy of being out in the fresh air and feeling the sun," says Kelanie. "I really hope that everyone who views the piece also can feel that same joy and hopefulness."
---
Join the virtual premiere by watching the film any time beginning at 7 pm Friday on our Facebook and YouTube channels.
The Sun Rises Inside is part of our innovative Going Solo series. To learn more, click here, and follow us on social media for updates.
Questions or comments about the films in this series? Email them to goingsolo@amballet.org for possible inclusion in a future talk-back show!