Join the Nutcracker Challenge and bring "ThE Nutcracker" home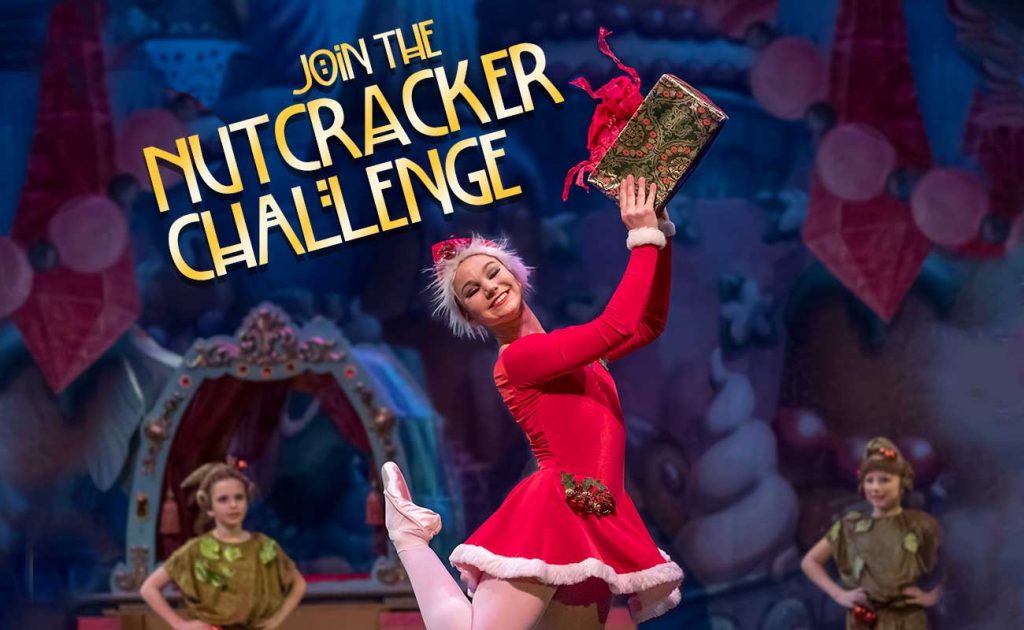 The holiday season just wouldn't be the same without The Nutcracker! So this year, as our gift to you, we're sharing this magical holiday tradition in an all-new Home Cinema Edition that you and your family can enjoy wherever you are! The Nutcracker Home Cinema Edition premieres at 7pm Saturday, December 12 on our Facebook and YouTube channels, and will be available for viewing through December 25!
You can help bring The Nutcracker home by joining the Nutcracker Challenge! Two of our wonderful donors, Scott and Cindy Heider, have generously offered a $50,000 matching grant to the ballet this holiday season and will double your gifts now and through the end of December. With your help, we have the potential to unlock $50,000 in matching funds and raise as much as $100,000 for the ballet! Your support helps sustain our fabulous artists and ensures our triumphant return to the stage.