bringing inspiration to your classroom
Whether this year you find yourself teaching on site, online, or at home, American Midwest Ballet offers a selection of resources and downloadables to help add the magic of dance to your classes!
Virtual Field Trip to The Nutcracker (FREE!)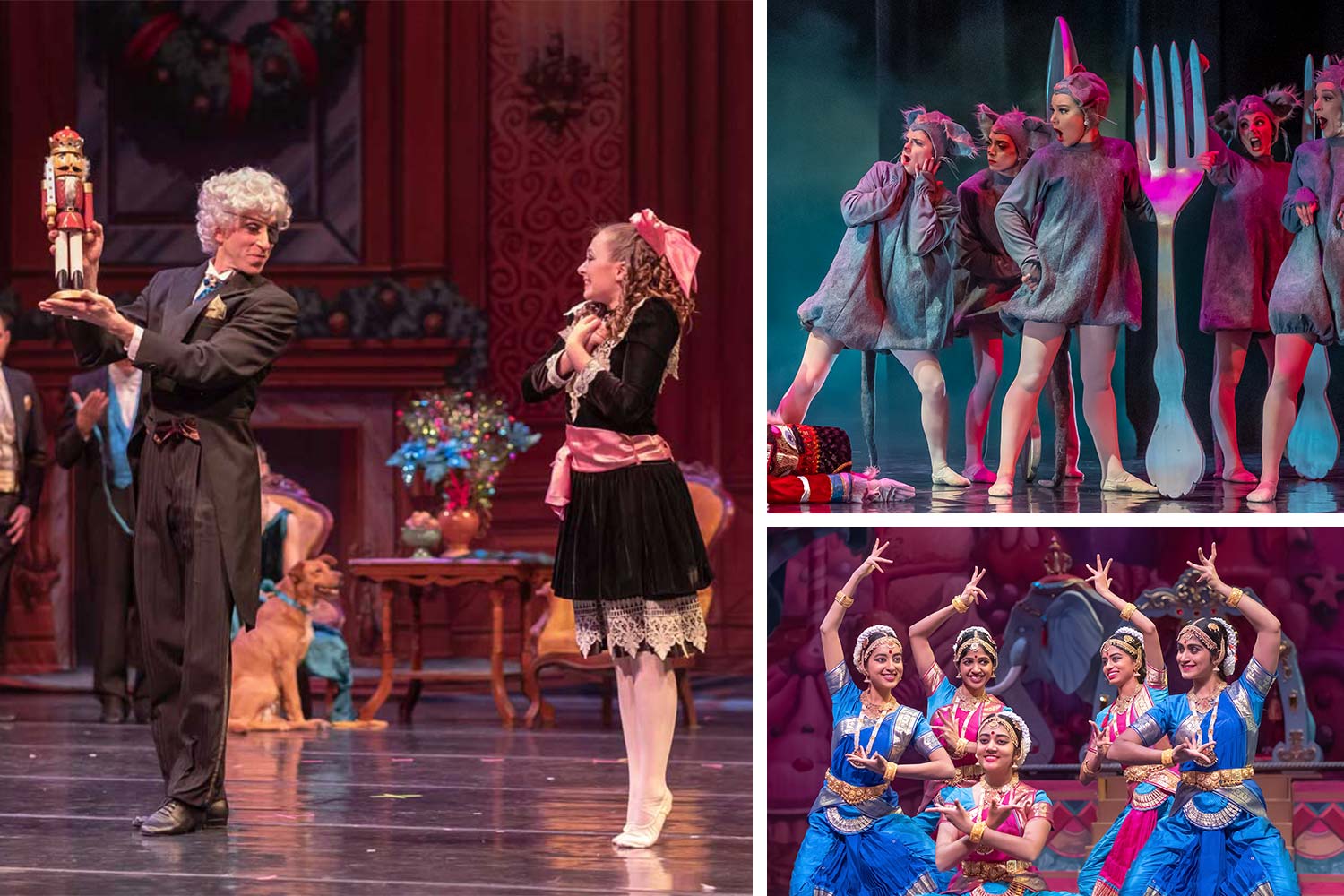 The Nutcracker's visual splendor and charming story make it a family favorite – brought to you virtually this year. Set to one of composer Pyotr Tchaikovsky's most famous works, it transports audiences to the enchanting Land of Snow and the opulent Kingdom of Sweets, featuring a uniquely breathtaking Waltz of the Flowers scene. The Nutcracker includes a cast of 130 professional and student dancers, and features lavish sets and more than 250 beautiful costumes.
The Nutcracker will be presented in 20-minute videos broken down by scene, with introductions from AMB ballet master Matthew Lovegood. These modular recordings will be available Monday, December 7, through Thursday, December 31, 2020.
Educators who register through Omaha Performing Arts, our Nutcracker collaboration partner, will have access to the full virtual field trip content:
Modular performance videos [ choice of YouTube or Vimeo links]
Workshop video: an American Midwest Ballet dancer gives background on the ballet and demonstrates basic steps
Links to downloadable study guides
Video Playlist
The modular videos from the virtual field trip series are available separately as a YouTube playlist for classroom, homeschool, or learn-at-home use.
Study Guides
Downloadable study guides from the virtual field trip series also are available separately. These guides provide supplementary information and enrichment activities to help students get more out of the ballet experience. Nutcracker study guides are available for elementary school, middle school, and high school levels.
Bonus content: A closer look at Indian dance
From our Virtual Field Trips: Join dancers from Viswanatya Niketan, an Omaha school of classical Indian dance directed by Usha Devaraju, as they walk you through some of the movements seen in AMB's newest addition to the Land of Sweets in Act II. The variation features India's bharatanatyam style of dance — the oldest and most popular style of Indian classical dance, which includes intricate footwork and, like classical ballet, uses stylized gestures to convey meanings.
The dancers' movements are swift and precise, but flow together like a natural river current. The detail in this variation is exquisite, right down to the silks and jewelry in the dancers' costumes.

Council Bluffs Nonpareil
GOING SOLO – FIND YOUR SONG (FREE!)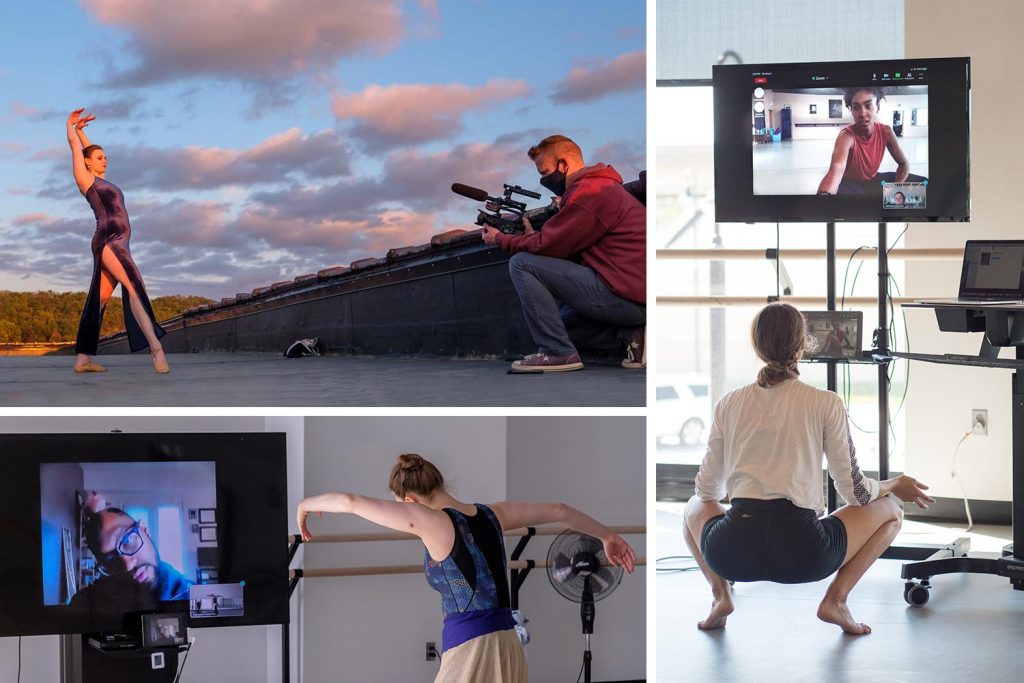 An ongoing film project that releases new ballet pieces every few weeks, Going Solo tackles the challenges of dancing during a global pandemic by combining talented artists with renowned choreographers. Students are invited to watch a Going Solo work available here and pair it with our Find Your Song study guide to engage with movement, critical thinking, and creative expression.
Going Solo Study Guide: Find Your Song
These guides provide supplementary information and enrichment activities to help students get more out of the ballet experience. Going Solor study guides are available for elementary/middle school and high school levels.
AMERICAN MIDWEST BALLET WORKSHOPS (FREE!)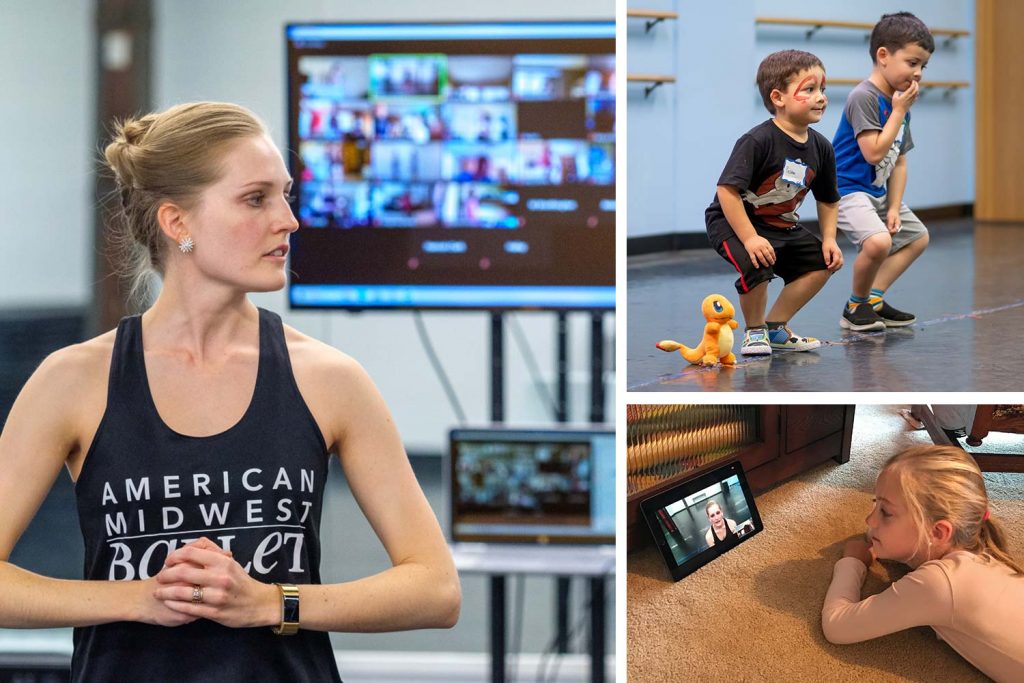 Get students moving with a professional ballet artist-educator
American Midwest Ballet's workshops include an entertaining demonstration by professional dancers, followed by an insider's look at creating a dance production, learning about storytelling through dance, and taking part in exciting movement activities. Workshops are customizable for every skill level and meet many standards outlined in the Fine Arts Standards for Dance by the Nebraska and Iowa Departments of Education.
Contact education@amballet.org to schedule your free workshop today!
Introduces students to ballet and the performing arts
Kinesthetic learning with arts focus
Customizable for every skill level
Synchronous instruction for students at home or in the classroom
COMING SOON: DANCERS DEMONSTRATE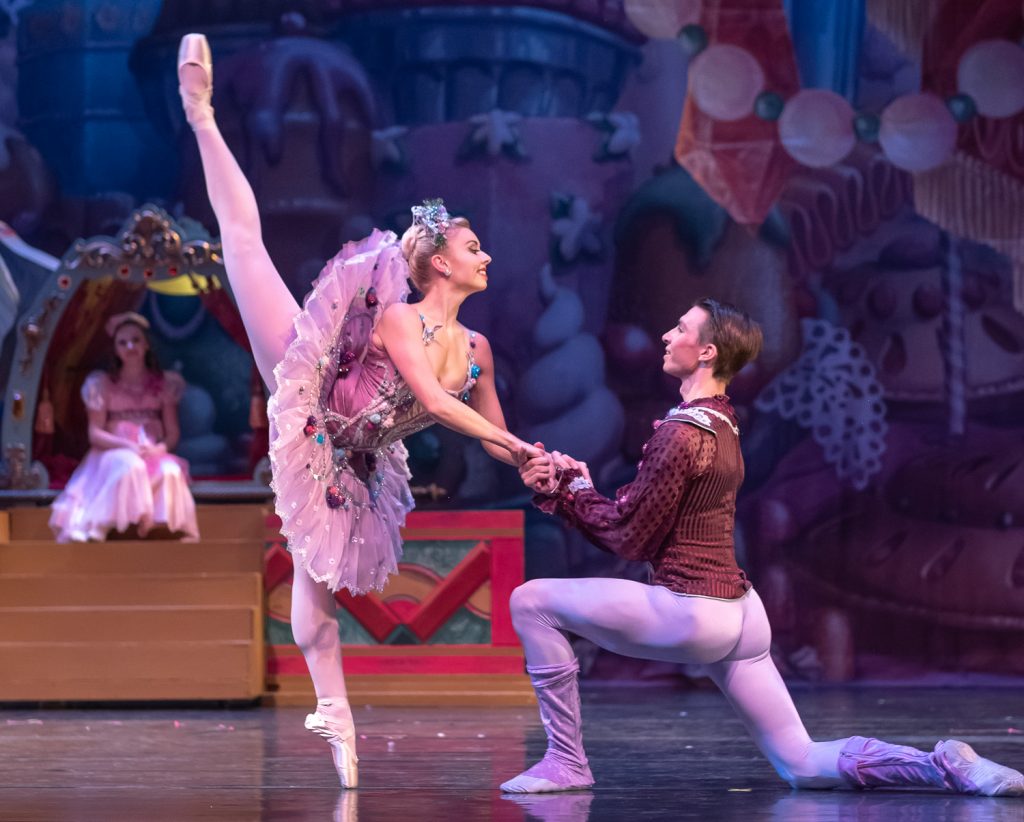 Learn ballet fundamentals and sharpen your skills by dancing along with these short demonstrations:
Ballet:
Pas de chat
Pirouette
Arabesque penchée