American Midwest Ballet dancers performed recently at the launch of the street piano art installation entitled Play Me I'm Yours, Omaha organized by Omaha Creative Institute.
Company dancer, Alberto Liberatoscioli played Tchaikovsky's Sleeping Beauty Waltz  on artist Lori Elliot-Bartle's street piano for fellow dancers Erika Overturff, Erin Alarcon, Bret Samson, Kelsey Schwenker and Vivi DiMarco who performed atop a hill in Omaha's Memorial Park.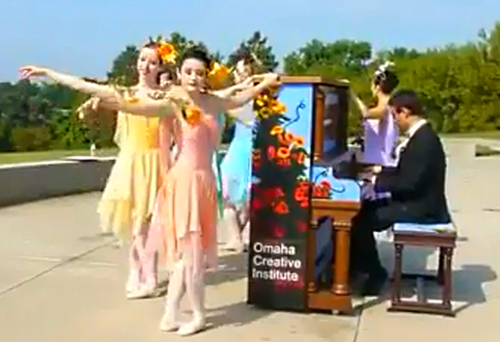 Touring internationally since 2008, Play Me, I'm Yours is a public art project by Luke Jerram. Over 800 street pianos have been installed in 36 cities across the world, including the newest 10 pianos installed in Omaha.