Faculty
Susan Chowning, School Director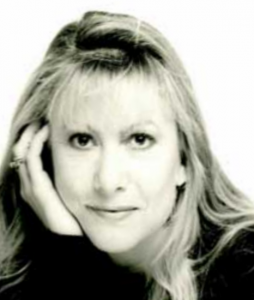 Susan Chowning trained at the North Carolina School of the Arts in Winston-Salem, NC. Upon graduation, she continued as a scholarship student with the Harkness Ballet of New York.
While in New York, Ms. Chowning embarked on her professional career, dancing with Ballet of Contemporary Arts, Harkness Dance Theatre, New Jersey Dance Theatre, Westchester Dance Theatre, Festival Dance Theatre, American Repertory, Metropolitan Opera of New York City, Connecticut Ballet, and Omaha Ballet.
As a professional dancer, Ms. Chowning danced various principal roles including Sugar Plum Fairy in The Nutcracker, Juliet in Romeo and Juliet, and Belle in Beauty and the Beast. More about Susan…
Elena Carter
Company artist Elena Carter is a ballet and pointe instructor at AMB School.
Elena began her pre-professional dance training on scholarship through the DanceChance outreach program at Pacific Northwest Ballet School in Seattle, WA. After ten years at PNBS, Elena graduated and moved to Tucson to pursue a dance BFA at the University of Arizona.  Elena graduated as the College of Fine Art's Outstanding Senior and joined American Midwest Ballet in 2017. 
Elena has taught ballet, pointe and variations in studios throughout Omaha and Eastern Nebraska. 
Ryan Christopher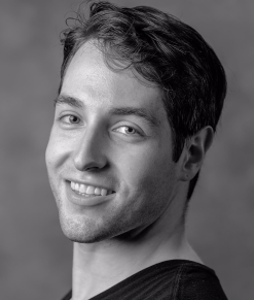 Company artist Ryan Christopher is a pas de deux instructor at AMB School.
Ryan hails from Golden, CO and spent his early years as an athlete before attending Red Rocks Community College where he first started to dance. Ryan trained on full scholarship at International Youth Ballet School and attended summer intensives at the Performing Arts Conservatory of Texas.
At American Midwest Ballet, Ryan performed numerous leading and featured roles in productions such as The Nutcracker, Paquita, A Midsummer Night's Dream, Giselle, and Swan Lake, as well as modern and original works.
Ryan also danced professionally with Ballet Ariel, Boulder Ballet and Ballet Vero Beach, and has appeared as a guest artist throughout Colorado and many other places in the U.S. Ryan is a also professional costume and prop designer.
Halle Clark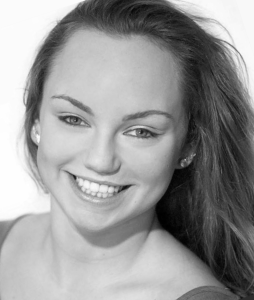 Halle Clark is a jazz, modern/contemporary, hip hop, lyrical, ballet and adult class instructor at AMB School. She is the program architect and director of the school's Dance for Media Arts program, and director of the Ensemble and the regional solo program.
After training at Louisville Ballet School. Halle earned a B.F.A. and M.S. at Shenandoah University.
Halle danced with Motion X Dance D.C., taught at dance schools in the Winchester/Alexandria/Washington D.C. area, staged musicals for Powhatan School and Winchester Little Theater, and served as guest choreographer at Louisville Ballet School's summer intensive.
In 2018, Halle moved to Omaha's Offutt A.F.B. with her fiancé. She has set concert dance and competitive works in the greater Omaha and Lincoln area, and teaches modern/contemporary/improv company class at American Midwest Ballet.
Asiha Eona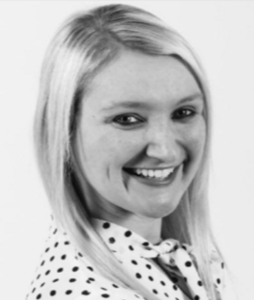 Asiha Eona is a creative movement and children's pre-dance instructor at AMB School.
Born and raised in Bellevue, NE, Asiha began ballet training at age three and started competing at regional and national levels by age eight. She graduated from the University of Nebraska Omaha in 2014 with a degree in Accounting and Finance and has continued to teach dance since graduation.
While trained primarily in the RAD method of ballet technique, Asiha pursued many different dance styles including tap, jazz, hip hop, and contemporary. She performed in Moscow Ballet's Great Russian Nutcracker, led her high school dance team as captain her senior year, and was a Universal Dance Association (UDA) all-star. Asiha is a Prime Dance Team member for the Omaha Beef indoor football team.
Amaris Giacoppo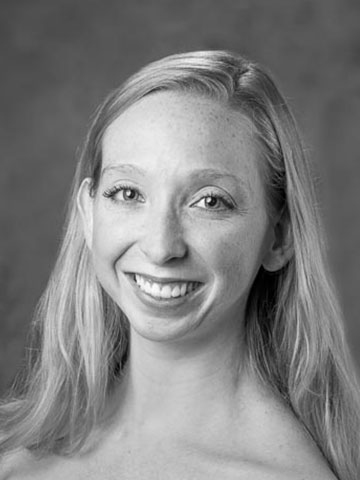 American Midwest Ballet company artist Amaris Giacoppo is a ballet, pointe, jazz and modern/contemporary instructor at AMB School.
Amaris began her training in Tucson, AZ at the age of 10. She has extensive training in ballet, tap, jazz, modern, and lyrical dance forms. Growing up, Amaris spent her summers training on scholarship with the Ballet Arts school of Ballet Tucson, Pacific Northwest Ballet, and Houston Ballet. Before coming to AMB, Amaris has danced professionally with Milwaukee Ballet 2, Nevada Ballet Theater, Hope Stone Dance Company, and Sandra Organ's Earthen Vessels.
Natasha Gregory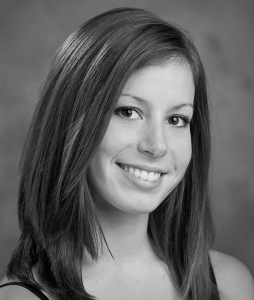 Council Bluffs native and former professional dancer Natasha Gregory is a ballet and pointe instructor at AMB School.
Natasha trained at Omaha Theater Ballet School, and on scholarship at Kansas City Ballet's summer program.
While dancing at American Midwest Ballet under its former name Ballet Nebraska, Natasha performed lead roles in A Midsummer Night's Dream, Dracula, The Nutcracker, Snow White and Cleopatra. She danced professionally at Omaha Theater Ballet, appeared on So You Think You Can Dance, and performed dance roles in Opera Omaha productions.
Natasha retired from dancing to start her family. Her passion is teaching the next generation of dancers and spreading her love of dance.
Matthew Lovegood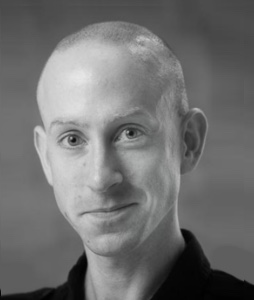 Matthew Lovegood is an artist and ballet master at American Midwest Ballet. He also is the director of the AMB Junior Company.
Matthew received his early ballet training at Lake Erie Ballet School and Little's Dance Studio, later studying at North Carolina School of the Arts, Chautauqua Festival Dancers, and Miami City Ballet School.
In addition to American Midwest Ballet, Matthew has also danced professionally with Ohio Ballet, Les Ballets Trockadero de Monte Carlo, Lake Erie Ballet, and Omaha Theater Ballet. He has performed numerous leading roles within the classical repertoire.
As an instructor, Matthew has served on faculty at Chautauqua Regional Youth Ballet, Lake Erie Ballet School, Omaha Theater Ballet School, True Dance Academy, and Motion41 Dance. He has been a guest instructor at schools throughout the United States including Mercyhurst University Dance Department, Walnut Hill School for the Arts, Brandon Ballet, Connally Dance Workshop, and many others.
Amber McMichael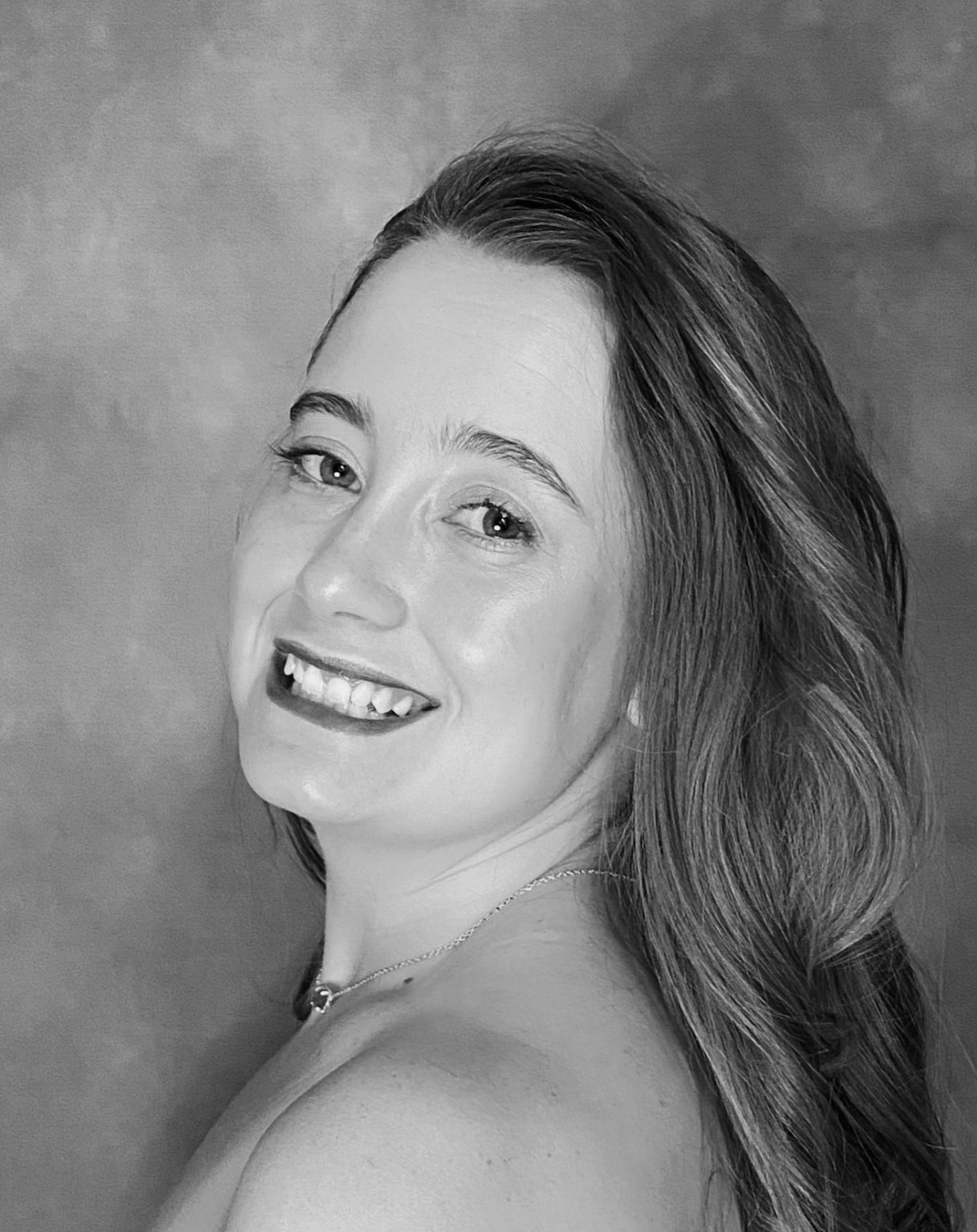 Amber McMichael is originally from Alma, Colorado and is a children's pre-dance instructor at AMB School.
While trained primarily in the Cecchetti method of ballet technique, Amber also has training in multiple dance styles including lyrical, jazz, contemporary, tap, and modern from The Spirit of Dance and Colorado Ballet Academy. She has performed in The Wizard of Oz, The Sound of Music, and several original productions.
Amber began teaching ballet and tap through student teaching and choreography programs and has been teaching young dancers since 2012.
Kelanie Murphy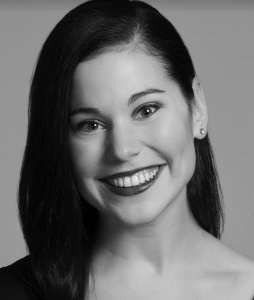 Company artist Kelanie Murphy is a ballet instructor at AMB School and director of the school's Youth America Grand Prix solo program.
Kelanie began her dance training in Crystal Lake, IL at Judith Svalander School of Ballet. She graduated magna cum laude with a B.F.A. in dance performance from University of Missouri-Kansas City Conservatory of Music and Dance.
In addition to American Midwest Ballet, Kelanie has also danced with Madison Ballet, Minnesota Ballet, Kansas City Ballet, and Wylliams/Henry Contemporary Dance Company.
Kelanie previously taught at School of Madison Ballet, Ballet Institute of Atlanta, Minnesota Ballet School, and locally in Nebraska.
Jacque Robinson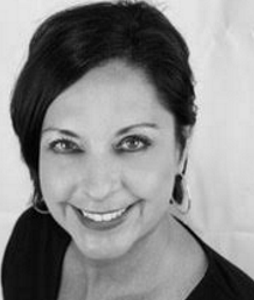 Denver native Jacque Robinson is a tap and jazz instructor at AMB School with over four decades of combined performing and teaching experience.
With a dance career that began in 1976, Jacque earned membership in Actors' Equity Association at the age of nine. She trained in tap with such greats as Gregory Hines, Al Gilbert, Jason Samuels Smith, Chloe Arnold, Avi Miller and Ofer Ben, Harold "Stumpy" Cromer, Germaine Salsberg, Robert Reed, Tony Coppola, Patrick Roddy and Roxanne Nielsen. Her professional experience includes Annie, The King and I, Fiddler on the Roof, Grease, and many more.
After moving to the Midwest in 2001, Jacque taught dance and musical theater in Omaha, eventually opening her own studio. Jacque taught for many years at Motion41 Dance and other studios throughout the community. She has also taught at tap festivals in New York, Missouri, Colorado and Nebraska.
Jacque is also an accomplished jazz dancer and instructor with training from Gus Giordano and Cleo Parker Robinson. She has also attended teacher training seminars at Alvin Ailey, Joffrey Ballet, Traditions in Tap, and Finis Jhung in New York City.
Katerina Schweitzer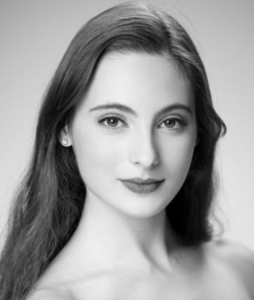 Company artist Katerina Schweitzer is a ballet, pointe, jazz and modern/contemporary instructor at AMB School, and the assistant director of the Ensemble.
Katerina began dancing at her grandmother's studio in New York at age three. She continued her training in Vero Beach, FL in both RAD and Vaganova methods.
Katerina studied at Gelsey Kirkland Ballet Academy (GKA) while concurrently earning her high school diploma and an A.A. from Indian River State College. At GKA, she trained under legendary ballerina Gelsey Kirkland and other renowned teachers. Katerina joined American Midwest Ballet in 2017 after one year at GKA's studio company. She previously taught at Motion41 Dance and other studios throughout the area.
Michelle Strong
Michelle Strong is a ballet, lyrical, tap, and jazz instructor at AMB School. She also serves as a modern/contemporary company teacher at American Midwest Ballet.
She originally trained in Texas, and later earned her Master of Fine Arts in Contemporary Dance from Case Western Reserve University in Cleveland, Ohio.
Michelle danced professionally with the Armstrong/Bergeron Dance Company, the Brazos Dance Collective, and as a pickup dancer with artists such as the Tikvah Company of Artists in Chicago, Illinois, and with R.E.D. (Real Edge Dance Company) in Akron, Ohio. She attended the American Dance Festival from 2007-2012 and performed works by Mark Dendy, Shani Nwando Ikerioha Collins, Gaspard Louis, Monica Bill Barnes, Mark Morris, Bill T. Jones, and Trebien Pollard.
Michelle has instructed classes at Case Western Reserve University, the American College Dance Festival, the University of Nebraska-Lincoln and studios throughout Texas, Ohio, and Nebraska. She was previously on faculty at Texas A&M University in the Dance Science program and in the Department of Health and Kinesiology.