In a year where we reimagined what a ballet company can be, incredible supporters like you kept our mission alive! You made it possible for us to reach new heights through digital programming, touching the lives of more than 76,000 people from all corners of Nebraska, Iowa, and beyond.
One of those people is Jamie, a mother of four grown daughters who has dedicated her life for 20 years to caring for Seniors living with Alzheimer's and dementia.
This past year took a toll on Jamie. "I am responsible for bringing happiness and joy to these residents," said Jamie, "even though at times I was falling apart myself.
"As one of my residents – at the end of
life – was listening to her grandchildren
play the piano, with me holding the Skype tablet, she began moving her arms and fingers to the music as she lay dying. I was dressed in full gear, face shield, gown, gloves and N-95 mask, and dreaded even entering her room. After this happened I realized what we have always known, the power of music, art and the beauty of it all is so important. Even at the end of life it can prove to be a comfort, and I felt honored to share it with her on a tablet.
"When I learned about the ballet's Going Solo projects, I immediately thought how wonderful this would be for my residents. They were confined in studio apartments due to COVID restrictions, and many were totally isolated from family, friends, and their neighbors living here. This was perfect timing and just what we needed.
"One by one I took the tablet to music and dance loving residents. They couldn't get enough! Whether they remember, or forgot right after watching, I know they enjoyed them all as most live in the moment. If I could bottle up the comments, I would! The dancers should know that they brought beauty, joy and so many smiles and comments from our residents, who range in age from 70 to 105.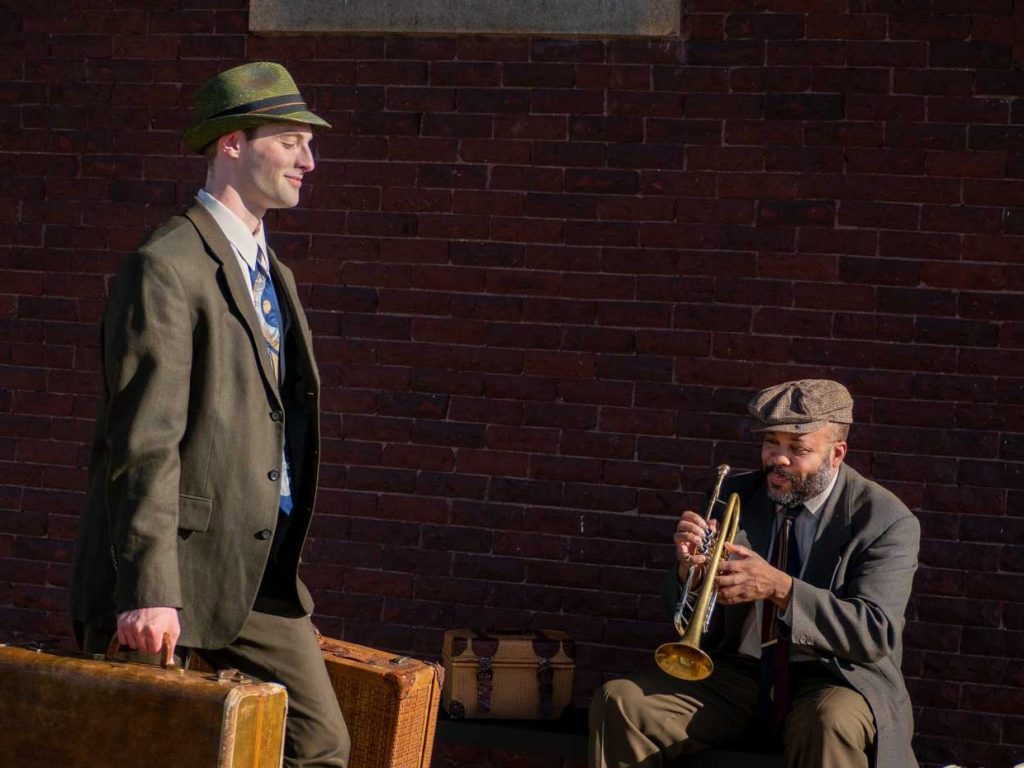 "They tapped their feet to the jazzy music in Trains and they thought they saw real, beautiful fairies in The Sun Rises Inside. You all made it possible for our residents to have a moment in their lives where they smiled and enjoyed something again! You will never know just how great of an impact this had for us."
YOUR generosity made stories like Jamie's possible. Together we were able to touch the lives of so many people when they needed us most.
And now it is time to welcome you back to where we all belong! We have a fantastic lineup of theater performances planned this season. And our robust education and engagement programs will allow us to connect with people from all walks of life in our community.
It takes $1.9 million to keep us on our toes this season. Over $900,000 of that comes from our amazing supporters like you. We've already raised $600,000 of what it takes to continue sharing the joy of dance. Your gift will make it possible for us to soar to new heights.
Thank you for being part of the magic!
---
Learn about your donor benefits.
For more information, please contact sarah@amballet.